Castle on the Coast (2021)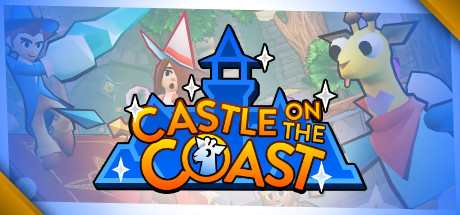 Genre: Adventure
Language/s:

Subtitle/s:

Size: 428 MB
Password: – not required –
–
Description:
Castle on the Coast ist ein schillerndes Arcade-Jump-'n'-Run-Sammelspiel, in dem die freundliche Giraffe George herausfordernde Levels voll mit Kristallhöhlen, steinernen Sälen und schrägen alternativen Dimensionen mit Parkour-Fähigkeiten durchqueren muss, um eine im Clinch liegende Familie um zwei mächtige Zauberer zu vereinen. Im Miteinander-Modus unterstützt ihn zudem seine Kollegin, das Eichhörnchen Swirlz.
NFO:
show NFO
1 9 1 1
Razor 1911 proudly presents:
Castle on the Coast
(C) Big Heart Productions / Klabater
Date: 2021-12 Game Type : Adventure
Size: 1 Disc Protection: –
Game Notes
Castle on the Coast is a hand-drawn, retro 3D collectathon that casts you as
an adorable, parkouring giraffe named George!
Castle on the Coast is a bedazzling collectathon arcade platformer. George,
a friendly giraffe, parkours through challenging levels full of crystal
caverns, stone-laden halls, and trippy alternate dimensions, trying to bring
together a family of the two powerful, conflicted wizards. In the co-op
mode, he can use help from his squirrel friend called Swirlz.
Thanks to cooperation mode, even the youngest gamers will be able to enjoy
George's adventures, playing together with their friends or their sitters.
Besides all the arcade fun, Castle on the Coast offers a more serious, moral
angle. It will touch upon dealing with loss, conflict, and loving your
enemies..
USE OWN SOURCE (exe), IF U WANT DO RIP!!!!!
Install Notes
unpack, mount, install and play.
Razor 1911 Greetings
All our friends and supporters
Razor 1911 /__\ Since 1985
SUPPORT THE COMPANIES THAT PRODUCE QUALITY SOFTWARE!
IF YOU ENJOYED THIS PRODUCT, BUY IT! SOFTWARE AUTHORS DESERVE SUPPORT!!
[collapse]